1.5 inch Monogram, Initial or Return Address Stamps
This small size stamp is great for return addresses and monograms. Choose one of my designs below or request something special. I can make a stamp from your artwork or design something special for you. I can email you a few proofs and we can work together to reach the perfect design prior to creating your actual stamp.
1.5" diameter circle $18.99*
1.5x1.25" rectangle $16.99*

The designs for the rectangle stamps will eventually morph into a 1.5" square. There was a mistake made at the factory
and rather than waste the pieces I modified my designs. These are actually quite a nice size for a return address.
*Prices include shipping and etsy fees. Live locally and don't need shipping? Didn't find me through etsy.com? Contact me and I can give you a discount between $2 and $5 per item!
Custom Personalized Name Stamps
Custom Personalized 1x3 inch Name Stamps
The image below has several options for personalized name stamps. Choose from these styles or mix and match by choosing a particular border and any other font you like. Images can be added to name stamps, but work best with shorter names. If you have a long name bus still wish to have graphics added, I will simply work around the letters and shrink the font if need be. I will email designs to you prior to creating your custustom stamp.
1x3" custom name stamps are listed on my etsy shop at $18.99* shipping included.

*Don't need shipping because you are local? Didn't find Remarkablemarks through Etsy? Contact me and I can give you a discount between $2 and $5 per item!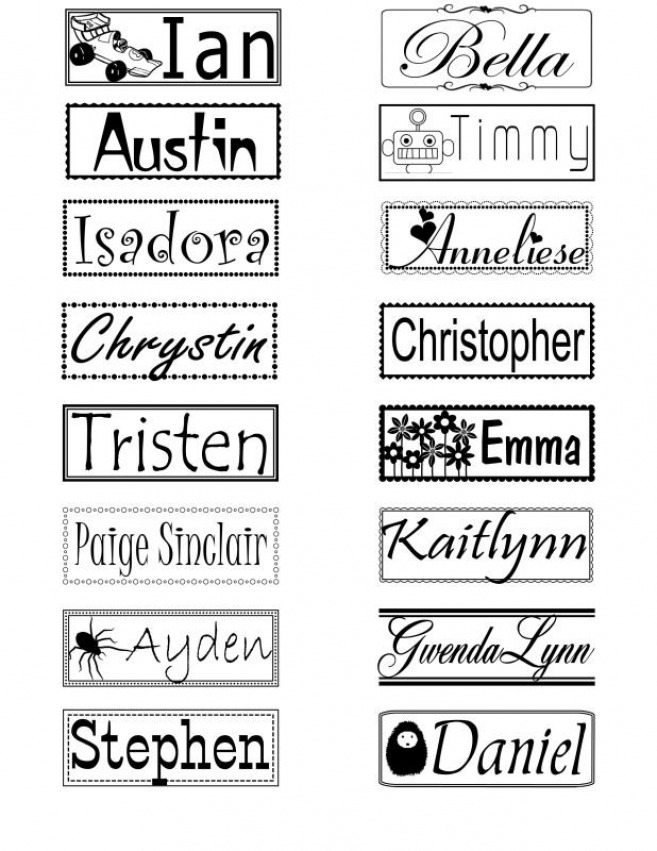 Round Art Work Daters

I came up with these stamps to keep track of my girls' fabulous creations. Not until I had two children did I realize how poorly I kept track of there works f art. There was no more laying things in a pile and being able to guess-timate when they were made. I needed an easy solution for quickly and uniformly marking the special "keepers" in their collections.

This dater is a rectangle die plate next to an adjustable date stamper. The design is slim and quite unobtrusive.

Choose your font and ink color.

Rectangle Art Work Daters $30

*The combination of any two or more Art Work Daters are $25 each.
My second style of Art Work Daters just as easy to use as the rectangle. This stamp is round with the dater in the middle of the stamp.

Choose one of many fonts and have this self inking stamp inked in your favorite color or your child's, it's up to you.

Round art work daters are 1 1/4" diameter.

Round Art Work Daters $35

*The combination of any two or more Art Work Daters are $25 each.
Self-Inking Return Addresses and Monograms
Self-Inking Return Addresses and Monograms are available in 1 1/4" diameter circles, 1 3/5" and 2" circles, as well as 1 1/4" squares, 1 3/8 inch squares. Self-inking address stamps are available on the "fun"ctional page in two different sized rectangle as well. Again, choose any style, but you will also need to choose your ink color. The ink will last for thousands of impressions and can be re-inked or changed out if you want a new color ink. You may choose from:
black
brown
blue
purple
red
green
lime green
hot pink
orange
turquoise

Self-inking monograms and return addresses are priced from $32 to $40 depending upon the size.
---
Super Personalized Kiddo Face Stamps
These stamps are designed to be a special little portrait of each child. You choose your hair style and color (light or dark). Leave the standard face or ask for specific characteristics. I have freckles, dimples, eyebrows, eyelashes for that little one with lashes no one can miss. Add a toothy smile, a toothless smile, eyeglasses, hair bows or just about anything that is a standard for your child. These are each designed and created by hand when ordered so please feel free to let me know which tooth is missing or what shape her glasses are. I will do my best and will email an image to you for approval prior to producing the stamp.
---
Personalized Bookplates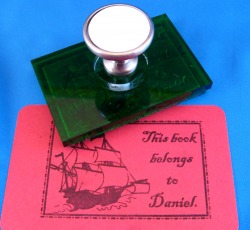 Bookplates are created on a standard 2x3 inch mount. If you want a slightly smaller bookplate please make a request for a 2x2 inch mount. The smaller mount will cost the same price as a larger stamp because of the extra time required to make your custom design.

Whether it is for someone young or old, boy or girl I am sure you will find one of our many designs to suit your needs. However, if you do not find something that is just perfect feel free to request a different font, border or image.

Bookplates are $23

Bookplates with crystal handles are $29
---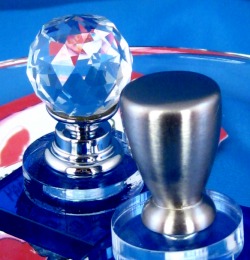 Every bit as bright and colorful as the kids' stamps, but intended to add a little convenience to your life. Return addresses, both standard and self-inking are available. Choose from my many designs or feel free to make special requests. Monograms, save-the-date stamps or stamps with the bride and groom's names and wedding date are a nice touch for wedding correspondence.
Do you have a title or signature block you find yourself writing numerous times?
You can add a sparkling crystal handle for just a few dollars more....always a nice touch for a stamp intended to be a gift or for stamps to be used on wedding correspondence.

---
Initials and Monograms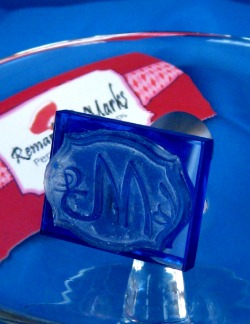 Initial stamps can be a letter alone or a letter with an image. Monograms will be more than one initial with a border and no extra artwork.

Priced at $14-$16
---