I am slowly working on all of my product listings as well as my etsy shop and this website. Thank you so much for visiting my stie. I will add to my sites continuously and will do as much as my girls allow me to do each day. Please contact me if you need anything! The fact that this is slow going does not mean I don't have time to help you. My girls are more accepting of me visibly working.....sitting at the computer is playing and ignoring them in their minds. They are not helpful when it comes to time on the computer. ...thank you again!
Functional stamps to help you throughout your day.
Let's be honest, it is almost always a little more fun to stamp something than to write it out. This is even more true if it is something you do numerous times a day.

If pretty stamps aren't appealing to you but the convenience is, I have some very basic self-inking stamps available. These are my husband's favorite. Not needing to keep track of stamps and ink pads (because the ink is self contained in these models) and the fact that these are always neat and clean are among his favorite perks.
Signature Pocket Stampers
A small and convenient pop out stamp is exposed by simply squeezing the round end of this case. I can and will produce signature stamps on standard stamps, but for security purposes I strongly suggest you order a pocket stamper for your signature. You can keep clean and keep the stamp on you at all times.

Pocket stampers with black ink are $18
---
Address Stamps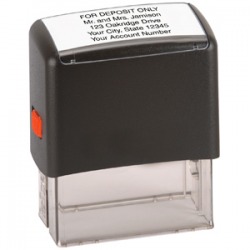 Whether it's a small return address stamp or a larger address stamp for outgoing mail, we can create just what you are looking for with quick turn around time.

I carry two sizes of this style stamp. You may choose any ink color we offer for these stamps.

Small $15
Large $18
---
License Stamps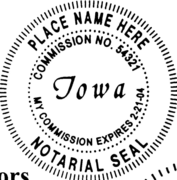 License Stamps notary public? We can produce your stamp can which be inked with any color.

I do not produce embossing implements.

1 1/4" round self inking stamps $32
1 5/8" round self inking stamps $35
---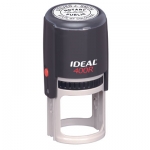 Rectangle Art Work Daters